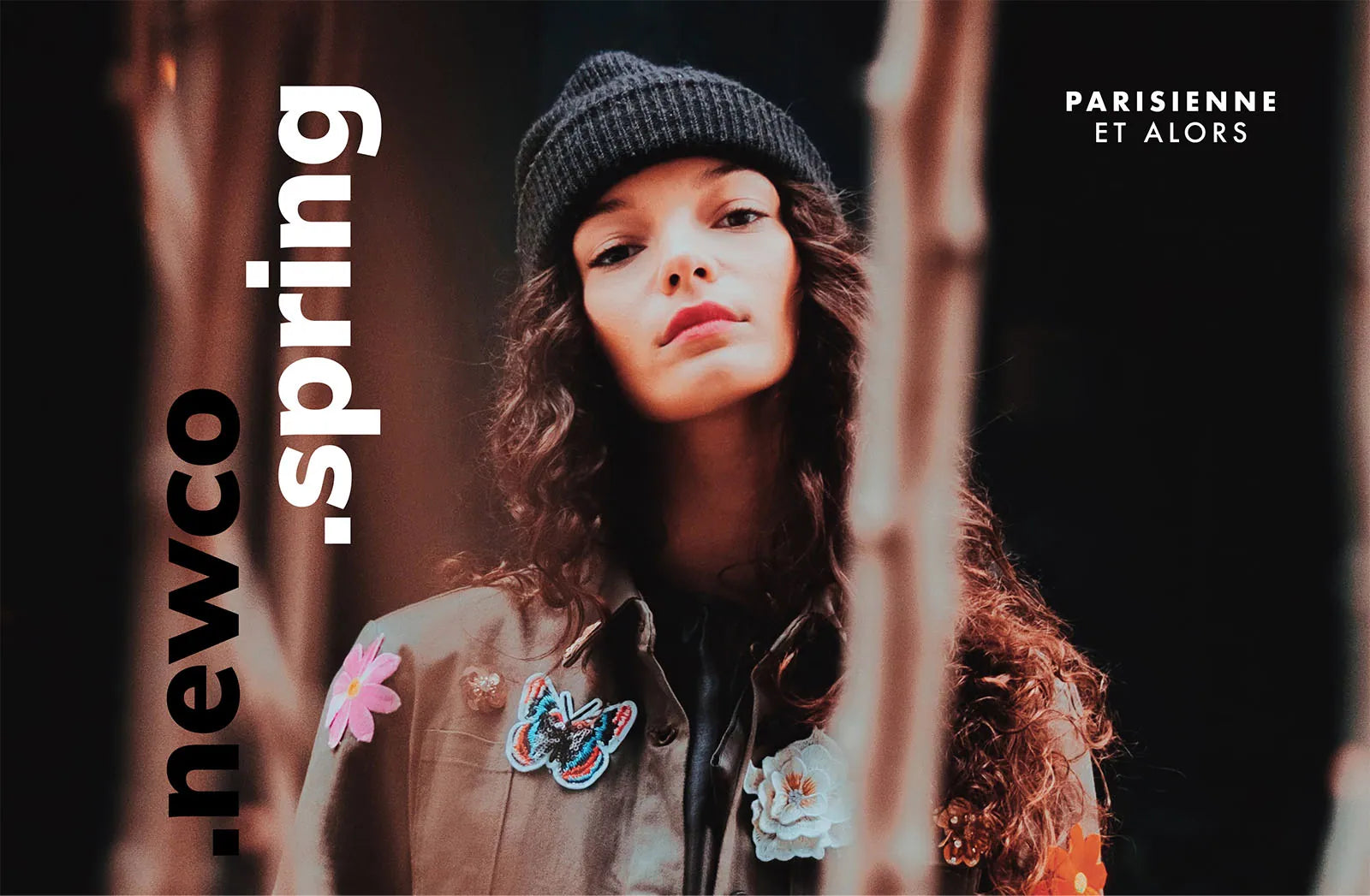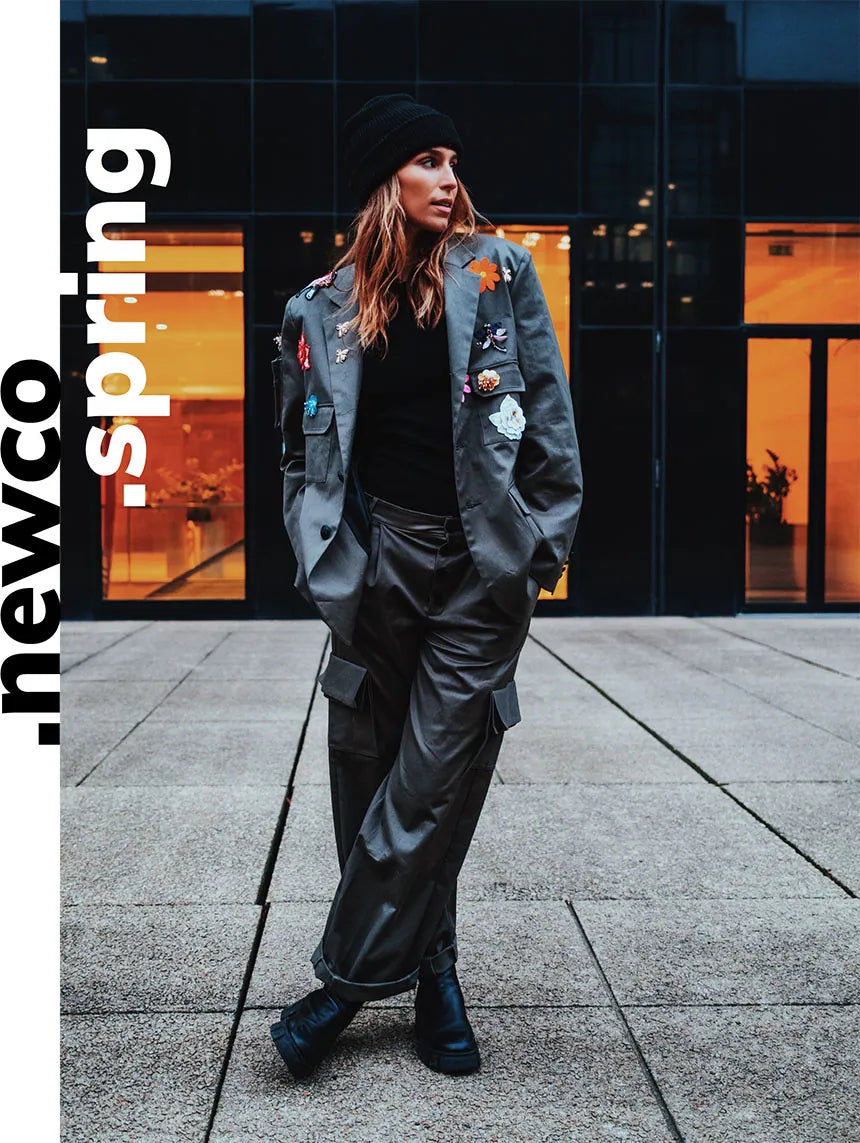 Come back to the 2000's, with this Spring 2023 collection,
which mixes the two strongest desires of this new season. The Cargo pants are back, in an XXL version, low waist, half parachute, half cargo, and is worn with black boots with platform.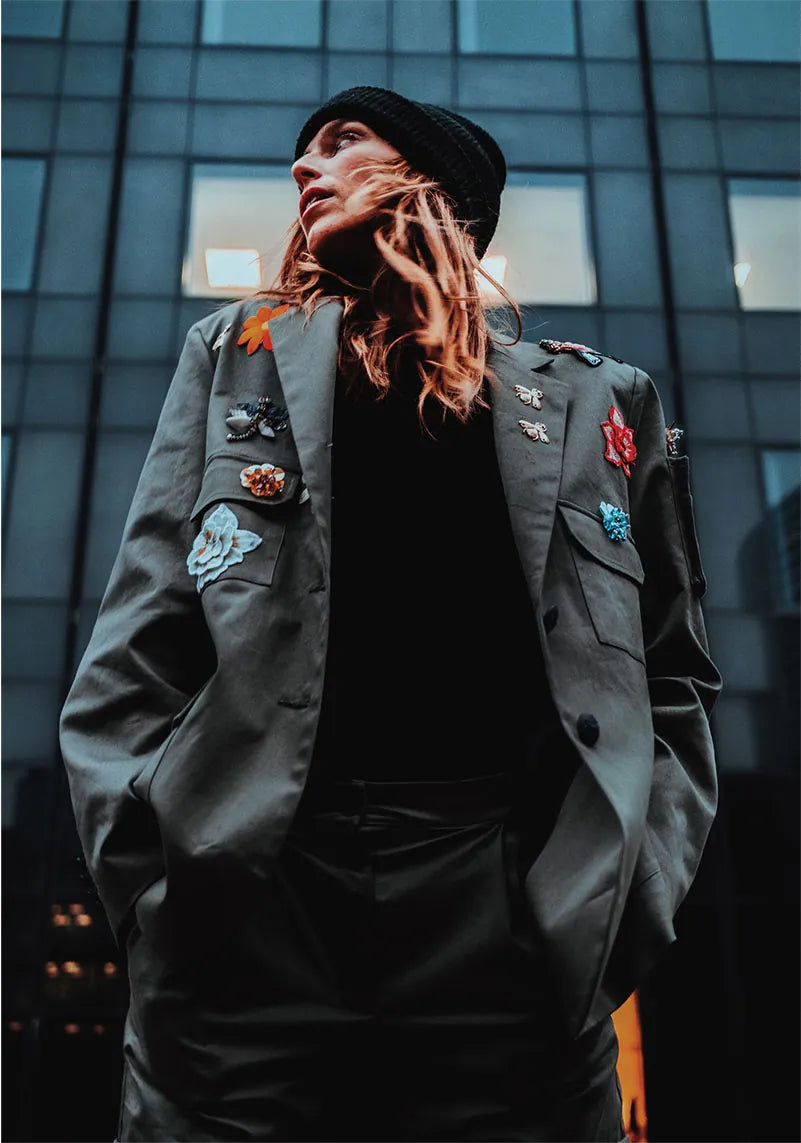 01
Twist in this theme, with the multi-pocket jacket decorated with embroidered badges and jewel flowers. Worn with his cargo pants, or with a khaki sequin skirt, it is undoubtedly the masterpiece of this collection.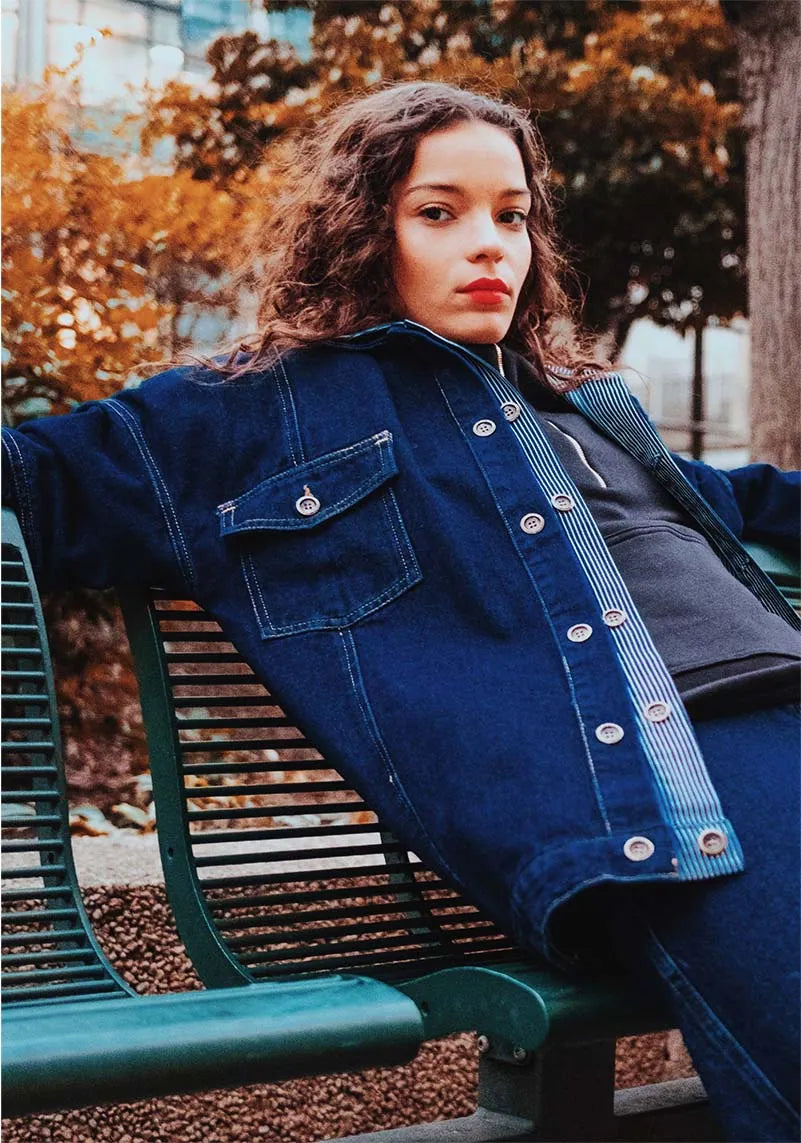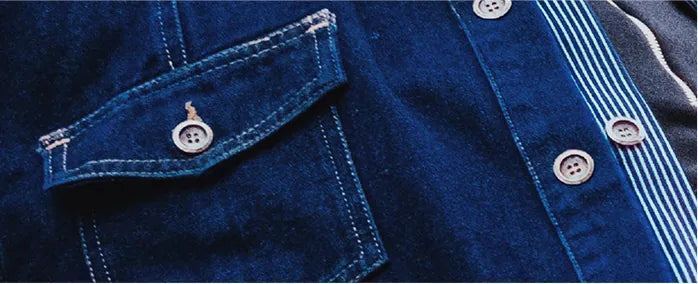 02
Jeans are also making a comeback, with an oversized trompe l'oeil jacket that mixes raw canvas and oshkosh stripes, to be worn either with striped pants, also low-waisted, or with high-waisted wide-leg jeans, which hug the waist like a belt.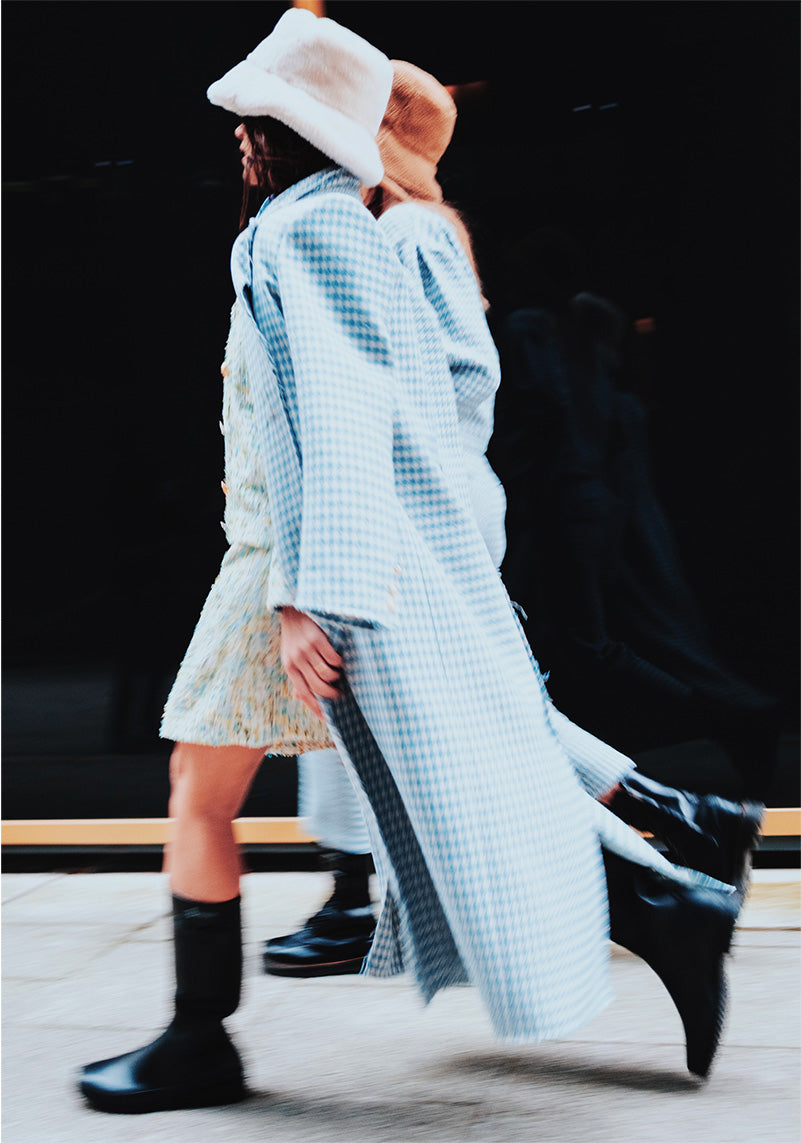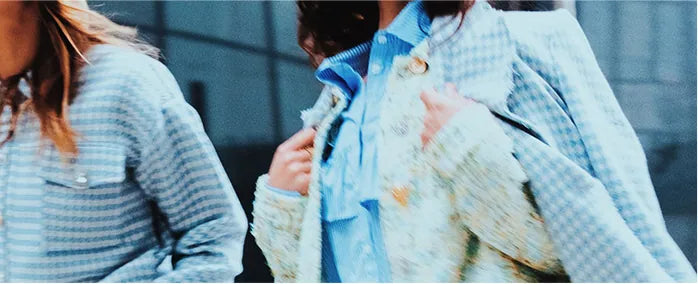 03
Crush finally for the green tweed mini-skirt look, Chanel style, that we mix with the sky blue houndstooth, and that we wear of course with the rain boot that has reconquered the wardrobe of all fashionistas.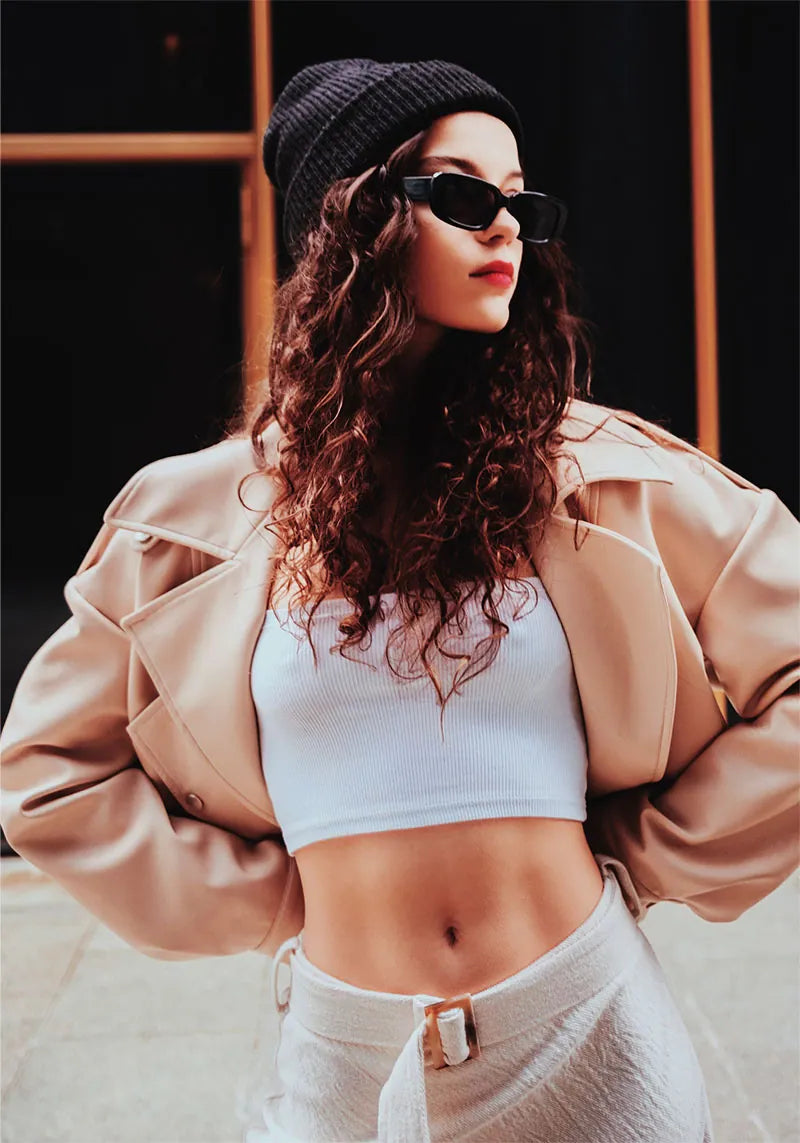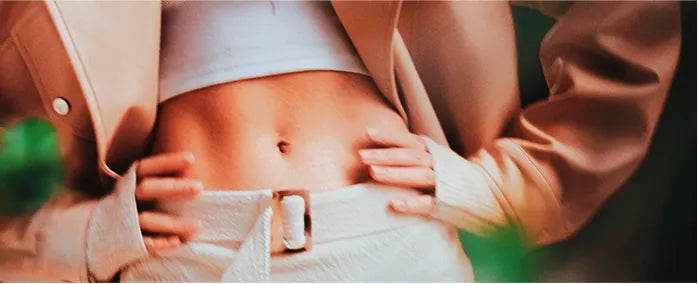 04
The collection will be unveiled on Thursday, February 2nd at 5pm on www.parisienne-et-alors.com, and in our stores.

Don't miss it !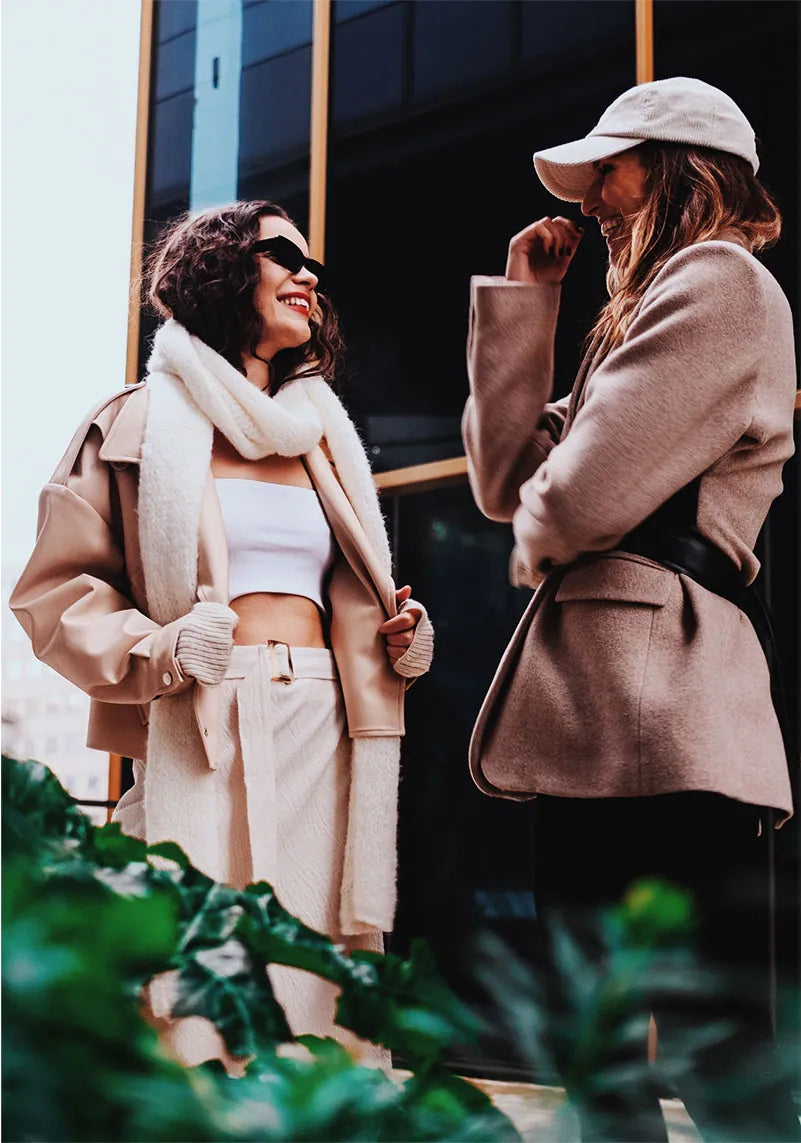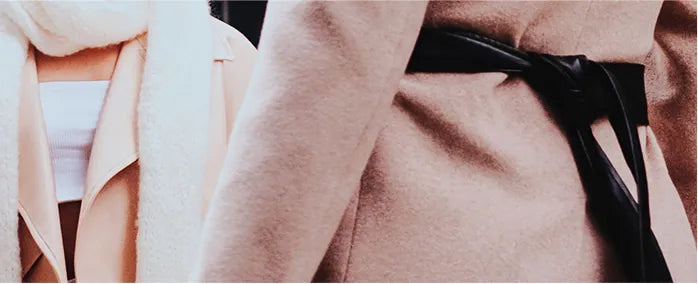 05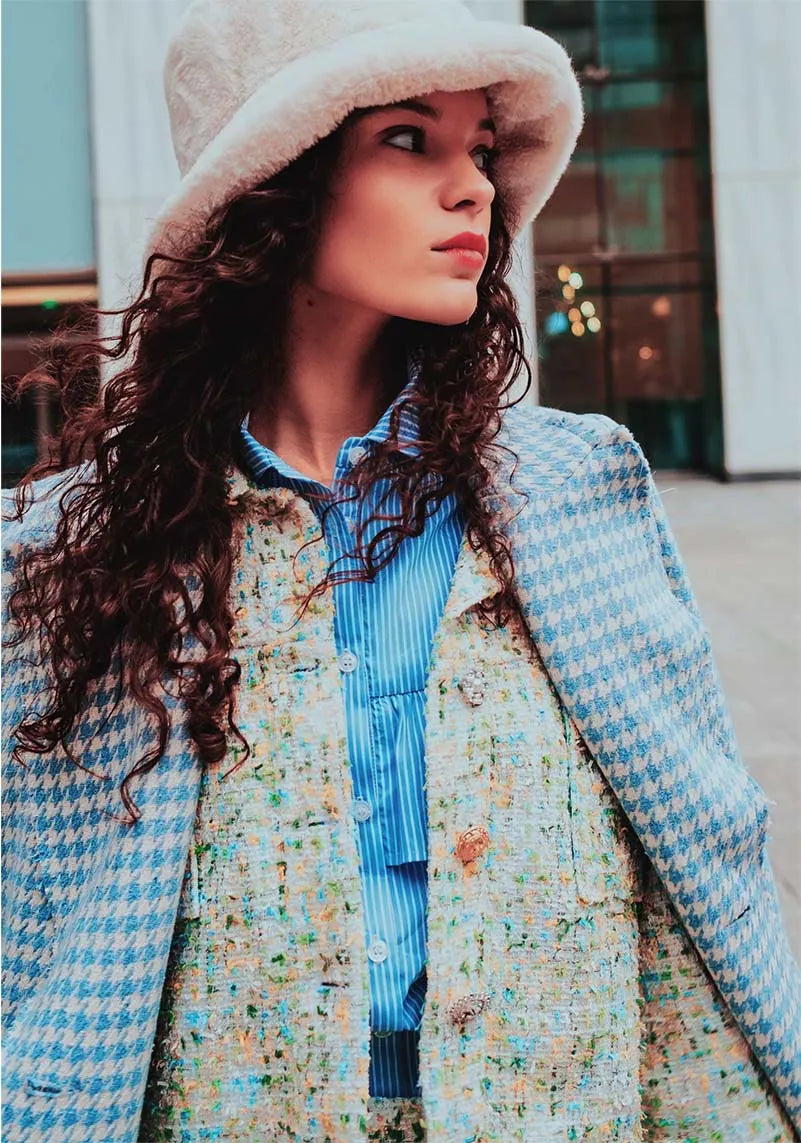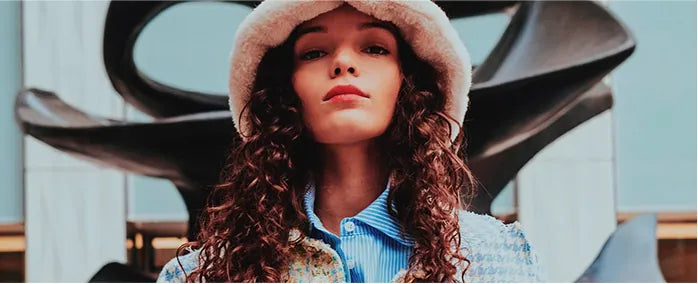 06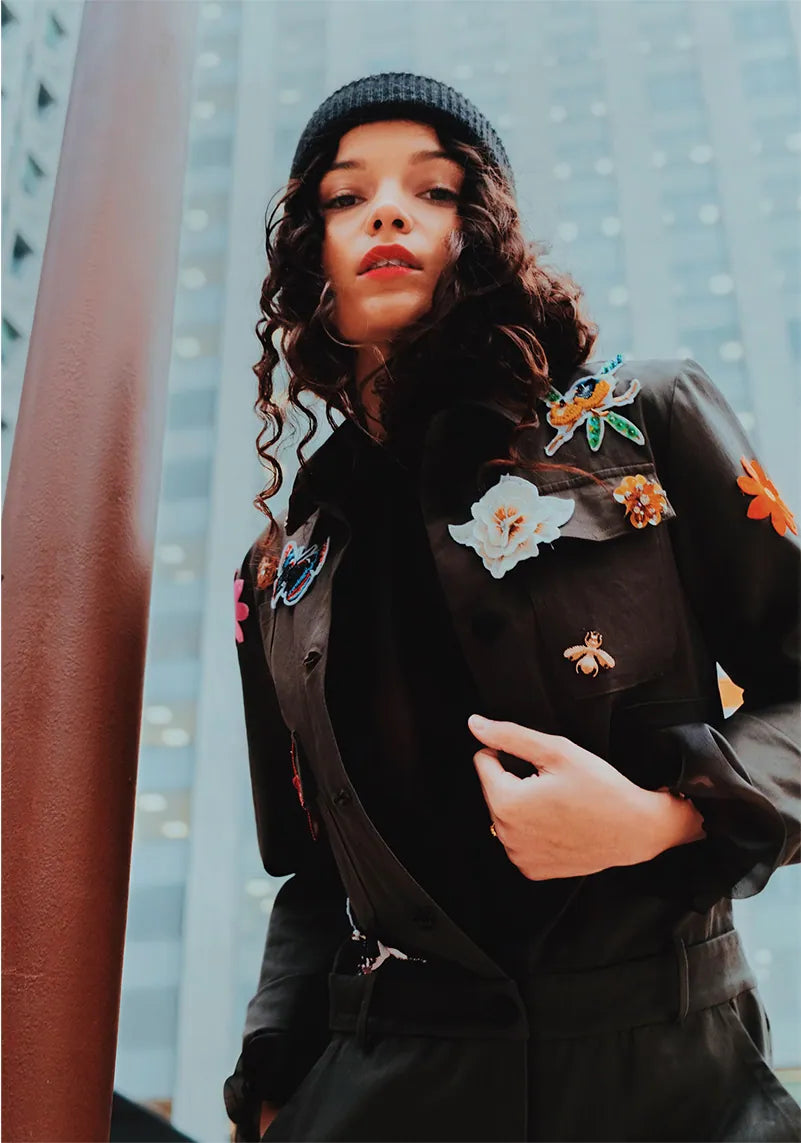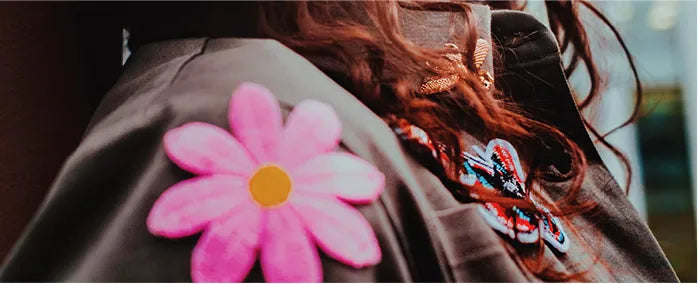 07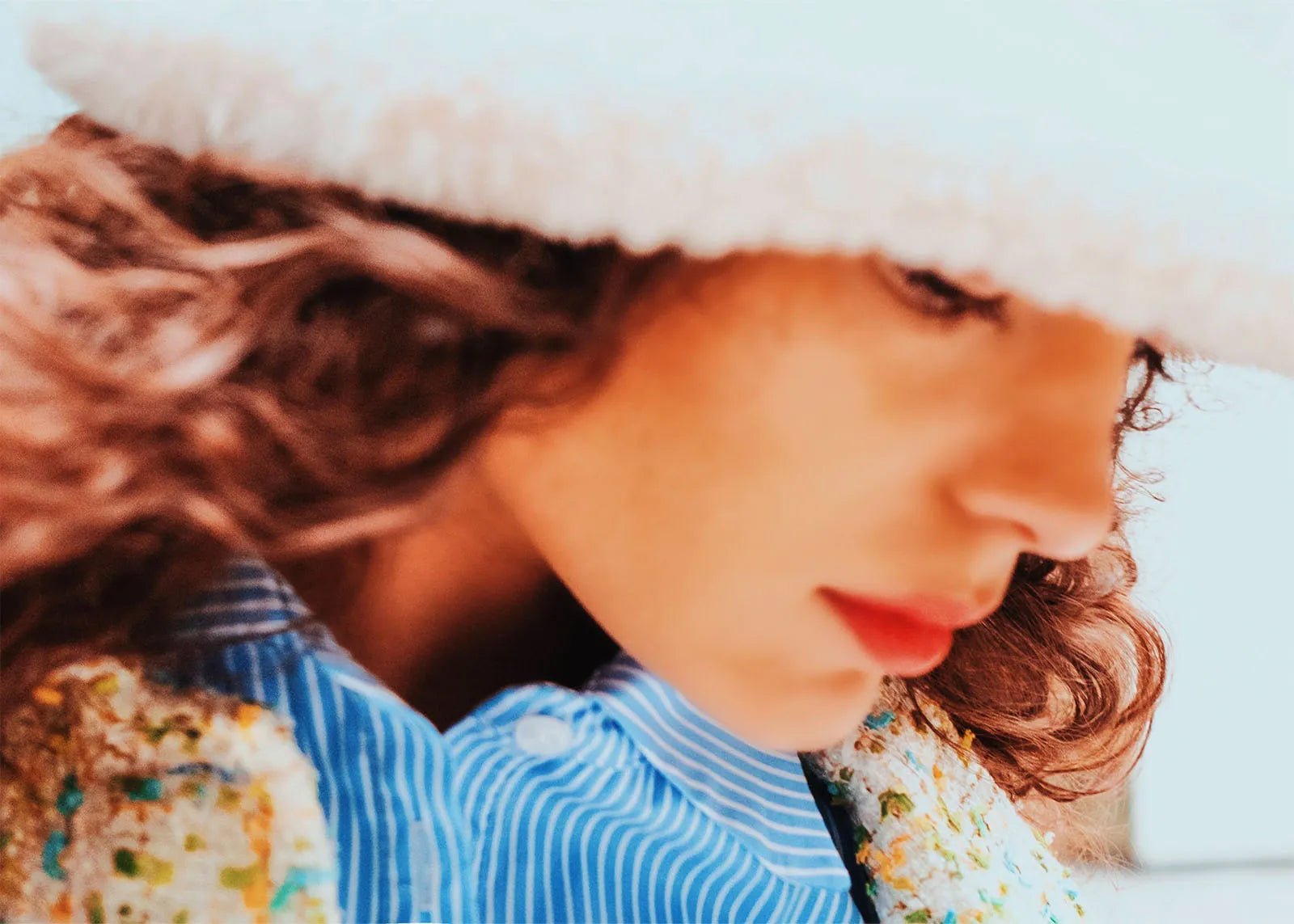 Photo Credit : Rayan Nohra
Models : Laury Thilleman, Loïse Do
MUA : Hélène Rabu
Artistic Direction : Laury Thilleman Press
Contact : jkarolinski@jk-pr-com